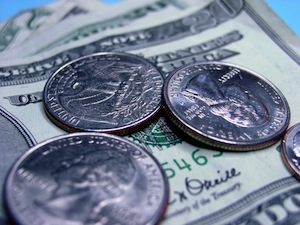 For the past four days, we've looked at the different payment systems that solar copywriters use, outlining the relative pros and cons of each.
In quick order, they are:
By the hour – best suited for ongoing projects such as SEO campaigns or longer writing assignments that have a lot of research involved.
By the project – best suited for one-off assignments with a lot of research involved (ex: solar business plans).
By the word – best suited for individual, shorter projects like solar-related blogs, white papers, and articles.
Keep in mind that with the exception of performance-based pay, all of these payment systems are interchangeable.
There are times when it makes sense to measure solar blog writing in hours.  And there are times when an SEO campaign can be measured in words or by the project.
So which system is best and who should decide?
The Client Decides – the Copywriter Delivers
Ultimately, the client has final say over what payment system will be used.  Most copywriters have a preference, but it's the client's project, the client's money, and thus, the client's decision.
This doesn't mean that copywriters must accept your terms.  As independent contractors, they can say "yes" or "no" to any solar copywriting project they want.
For optimal results, you should solicit the copywriter's feedback and agree on an arrangement that benefits both parties.
Some of the factors that go into the decision process include:
The type of project.  As already discussed, certain solar copywriting assignments are better suited for certain payment systems.  It really depends on your goals.
Your budget.  If cost is a concern, charging by the hour can potentially get out of hand.  Charging by the word or project gives you greater pricing certainty.  Performance-based pay can reduce your upfront costs.
Your relationship with the copywriter.  If you have worked together in the past and can clearly communicate your needs, payment for performance may be a good option for you.  Trust and communication are crucial.
Although most solar copywriters have a preferred payment system, they should be able to provide you with a quote using whatever method you require.
I tend to think in per-word terms.  But I can easily translate this into a per-hour rate or per-project cost.
Minimizing Confusion – Maximizing Results
With all four systems, it is important that you get everything out in the open – clearly defined for both parties.  This is especially true with performance-based pay.
So in your first few meetings, be sure to:
Outline your exact goals
Define the scope and nature of the project (including the target audience)
Make your deadlines known to the copywriter
Account for contingencies (delays, stops, starts, etc.), whether they originate on your side or on the copywriter's side
Define the payment terms clearly
An experienced copywriter should address these issues without your having to ask.  But good communication is a responsibility shared by both sides.
The more open and honest your discussion, the better the results.
And this concludes our 5-part series on solar copywriting rates and fees.
Hiring Solar Copywriters, Part 5 – Which Payment System to Use?