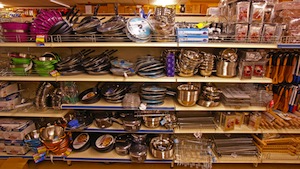 It happens all too often.  Solar companies spending thousands of dollars a month on email and AdWord campaigns only to direct visitors to the homepage instead of an actual landing page.
On the one hand, I should be happy.  Common mistakes like these create more business for freelance solar marketers like myself.  Many of my clients come to me specifically for help with landing pages.
But there isn't much to celebrate when you look at the very powerful solar PR problems hampering continued growth for the entire industry.  Shoddy landing pages may bring me more income, but they also fail to elevate solar to its rightful place in the global energy mix.
But let me back up a bit.  What are solar landing pages and why do they matter?
What Is the True Purpose of a Solar Landing Page?
A landing page is what visitors see after clicking on an ad, call-to-action, or email link.  In theory, it should continue the discussion – the momentum – of whatever interested the visitor enough to click on that ad or email link.
The true purpose of a landing page is to prompt users towards a next action, be it a purchase, request for more info, or an ebook download.
This is why homepages usually make very poor landing pages.  Homepages are chock-full of information that can easily distract visitors from the momentum of your earlier message.
If you've just shown an ad for free solar consultations, you should direct your visitors to a page exclusively dedicated to solar consultations.  That page should have a clear next step – usually filling out a contact form.
If you've just sent out an email blast highlighting some new solar product in your lineup, the links in that email should direct people to a page exclusively dedicated to that product.
And don't make the mistake of using your main product page either.  For optimal results, your landing page should be one specifically created for readers of the email blast.
But landing pages need to do more than this (or perhaps less).  Read on.
Removing Options to Boost Solar Conversions
So you've wisely decided not to use your homepage as a landing page.  Kudos.
But:
Do your landing pages show the navigation menu?
Do you still have sidebar options and other widgets?
Are there hyperlinks scattered throughout?
Successful landing pages direct people to one singular goal (i.e. the next action step).  If you give visitors too many other clickable options, they'll be more likely to leave your landing page and not take that next step.
Your landing page should be clean with only 2 real options – go home or move forward.
In a perfect world, you wouldn't even give them the first option.  But you don't want to lose a potential visitor altogether, so you need to include a small clickable option that takes people back to your homepage.
The ultimate focus really should be on moving forward:
Fill out this form!
Take this survey!
Participate in this poll!
Download this white paper!
Whatever the goal is, make it prominent.  And remove any and all hyperlinks that could distract from this goal.
(Noticeable exceptions to this are privacy policies and disclaimers that you might need to include for legal reasons.  You might also have links to social media buttons, which themselves, constitute a kind of call-to-action).
In the coming weeks, we'll explore solar landing pages in greater detail.  This first foray was just to tackle the most common landing page errors.
Be sure to check in from time to time.  Until then, feel free to share your thoughts down below.
Do Your Solar Landing Pages Have Too Many Options?