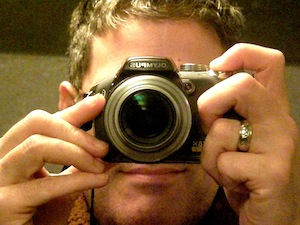 In an earlier post, I launched a one-man campaign to encourage greater diversity in the types of solar images that companies use on their sites.
There's a tendency to use the same solar stock images as everyone else.  This trend makes it harder to differentiate your offerings and market the value of your products and services.
But for many of you, stock images of any kind are sometimes out of reach financially.  Popular sites like iStockPhoto and GettyImages have amazing selections, but if you're blogging as often as you should, it can get pretty expensive.
I face this problem on a regular basis.  Unfortunately, I can't shell out the big bucks for some of the terrific images I find on these sites.  Even the smallest, lowest resolution versions are prohibitively expensive given how frequently I blog about solar marketing.
What About Free Stock Image Sites?
There's no shortage of free stock image sites from which to choose.  But with the vast majority of these, I've discovered various setbacks.
Below are 3 of the biggest problems with most free stock photo sites:
The photos are free, but the selection is very limited.  This makes regular blogging a real challenge.
The photos are free and the selection is solid, but the categorization and search capabilities are terrible.  They may have great images, but good luck finding them when you need them.
The photos are free and the search capabilities are respectable.  But you have to read through the licensing agreements of each image to determine if you can use it on your site.
In most cases, the answer is yes, but there are often strings attached.  For example, many images require that you give credit back to the photographer.  Fair enough.  But do you really want to do this on your company's corporate site?
The Free Stock Image Site I Use for Nearly All My Photos
About two months ago, I stumbled upon a great site that addresses the challenges I outlined above.
It's called EveryStockPhoto, and it's a godsend.
Here's why I love EveryStockPhoto:
Many (if not all) the images are 100% free.
It has a really wide selection – about 17.5 million free images as of this post.
Using the advance search feature, you can limit the results to public domain (non-attribution) images.  This means that anyone can use them for any purpose without having to give credit back to the photographer.  I should protect myself a bit here – "You should still independently verify the licensing agreement of any image you download."
If you're really lazy, you can even limit your searches to images that don't require registration.  EveryStockPhoto doesn't actually house the images – it's a searchable database of free images hosted elsewhere.
I've been using this site for about 2 months and really like the results.  Admittedly, there are times when I can't find exactly what I want.  But overall, I'm generally happy with the images I upload to my blog.
If you use EveryStockPhoto, I'd love to hear about your experience.
I also recently came across a great stock photography resource that lists over 40 newer directories. It'll take me some time to get through this list. But if you see any standouts in the meantime – let me know in the comments below.
The Poor Man's Guide to Finding Solar Images Online